Archive of the Category 'Office News'
You can listen to the interview I did today, October 21, 2017, on ESPN Radio with Sports Medicine Weekly at the link below. We discussed movement and joint replacements in young active patients.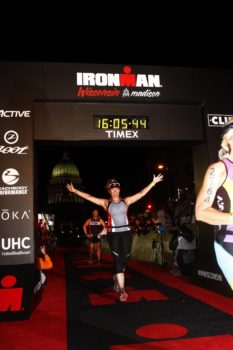 Congratulations to our patient Laura Parker who completed an Iron Man after we replaced her knee! Truly amazing! And yes, she walked the marathon part. No running allowed after a total knee!
Read ESPN Radio's Sports Medicine Weekly's blog post about Laura »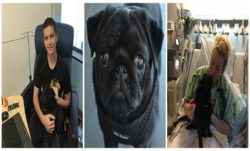 If you have been a patient of Dr. Della Valle, you may have met Chloe. She is Dr. Della Valle and his wife's therapy dog and visits patients in recovery at the hospital.
Chloe has had many health issues in her young life. The Blum Animal Hospital blog recently published a blog article about her journey.

Dr. Della Valle has been appointed Chief of the Division of Adult Reconstructive Service at Rush University Medical Center.
Click here to read a Becker's Orthopedic Review article about the appointment »
Click here to learn more about orthopedic surgery at Rush University Medical Center »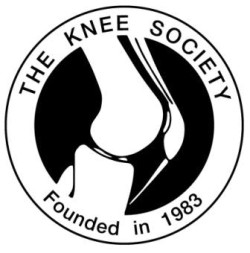 Dr. Della Valle has been selected as the recipient of The Mark Coventry, MD Award for his paper titled, "Oral Antibiotics Reduce Reinfection Following 2-Stage Exchange: A Multi-Center, Randomized Controlled Trial.".
He will present the paper at The Knee Society/AAHKS Specialty Day program (AAOS 2016 Annual Meeting) on Saturday, March 5, 2016, in, Orlando, FL.

Dr. Della Valle has been elected to 3rd Vice President of American Association of Hip & Knee Surgeons (AAHKS).
Established in 1991, the mission of the AAHKS is to advance hip and knee patient care through education and advocacy.
Dr. Della Valle had the honor of being invited to Kamakura, Japan by Professor Kazuo Hirakawa of the Shonan Kamakura Joint Reconstruction Center to speak at their 3rd annual meeting. While in Japan from October 7th through the 12th, Dr. Della Valle is sharing with his hosts recent research work completed at Rush on the diagnosis and treatment of periprosthetic joint infection, exposures for revision total hip arthroplasty and the management of corrosions reactions in total hip arthroplasty.
A recent study that Dr. Della Valle co-authored has won The James A. Rand Young Investigator's Award. The study is entitled "A Randomized Controlled Trial Of Oral And IV Tranexamic Acid: The Same Efficacy At Lower Cost?". The award will be presented on November 7th at the annual AAHKS meeting in Dallas, TX.
About the award
The American Association of Hip and Knee Surgeons (AAHKS) established the Young Investigator's Award in honor of James A. Rand, MD, founding member and past president of AAHKS. The purpose of the Award is to recognize a young investigator who demonstrates clinical excellence in knee-related research.
To be eligible, the young researcher must be the principal investigator of the research submitted, and less than five years in active practice from the date of application.
The most outstanding paper that embodies Dr. Rand's commitment to the highest standards of orthopaedic knowledge will be selected for presentation at the Annual Meeting.
About the study
Blood loss is a concern after hip and knee arthroplasty. Tranexamic acid, is a medication that is used commonly to reduce blood loss and the risk of transfusion after surgery. Tranexamic acid is usually given intravenously at the time of surgery.
In this study, we compared the use of an oral formulation of tranexamic acid to the IV form. The oral form is much less expensive and we found in this study that the oral form was just as effective. This study could lead to substantial cost savings for our health care system, in the range of $50 million dollars per year given that nearly 1,000,000 hip and knee replacements are performed in the United States every year.
Click here to learn more about the award »
Click here to read the study's abstract »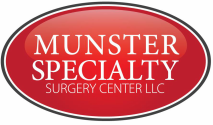 Dr. Della Valle will start seeing patients at the Munster Specialty Surgery Center in Munster, IN, once a month starting in October, 2015.
The Munster Specialty Surgery Center is located at 9200 Calumet Avenue, Munster, IN 46321. Click here for directions.

Dr. Della Valle and his wife Justyna's dog Chloe has been certified as a therapy dog.
Patients who would like the opportunity to visit with Chloe while in the hospital can request a visit by calling us at 708-236-2738. We will do our best to accommodate.
Research has show that the use of therapy dogs has a positive effect on patients' pain level and satisfaction with hospital stay after total joint replacement. Click here for the abstract of a recent study.